Book Now!
A enchanting and peaceful place surrounded by vineyards and orchards.
A beautiful view and a perfect setting for professional and family meetings, with group photos in the grand staircase or on the terrace.
Beautiful walks to do on foot, by bike or by car in the vicinity not far from Duras, Villeneuve, Bergerac, Saint-Emilion, Castillon-la-Bataille, Carcassonne, etc.
A whole period of French history, a whole gourmet tradition awaits you.
Relax in modern and cosy rooms, available at night, week or month.
We will be happy to share our Bellevue from the coast!
Services Professional
You are in the field of health, or well-being, so join our professionals who offers a serene and quiet space minutes away from the city centre of Marmande in the Lot-et-Garonne.
Renting office rooms or ball-room by the day, month or year with lease 3/6/9.
Spacious free Parking for guests.
South Terrace with a view of the Valley and vineyard.
The Domaine de Bellevue is also available for movie sets or filmography.
Our offer a beautiful setting in the countryside with a breathtaking perspective.
---
Carcassonne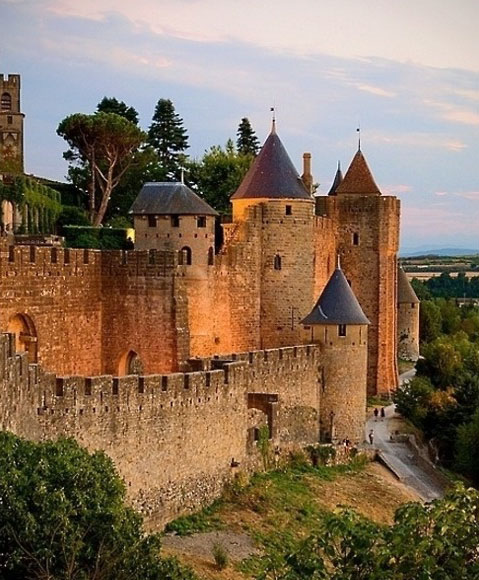 Carcassonne (French pronunciation: ​[kaʁ.ka.sɔn]; Occitan: Carcassona, Occitan pronunciation: [kaɾ.ka.ˈsu.no]) is a fortified French town in the Aude department, of which it is the prefecture, in the Region of Languedoc-Roussillon.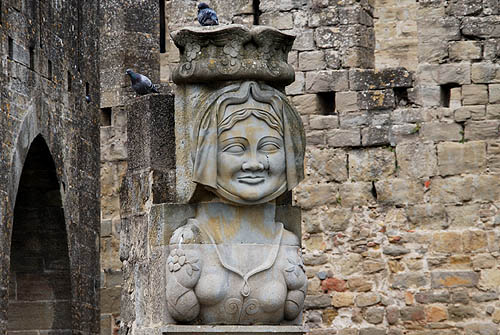 Occupied since the Neolithic, Carcassonne is located in the Aude plain between two great axis of circulation linking the Atlantic to the Mediterranean sea and the Massif Central to the Pyrénées. Its strategic importance was quickly recognized by the Romans who occupied its hilltop until the demise of their western empire and was later taken over by the Visigoths in the fifth century who founded the city. Also thriving as a trading post due to its location, it saw many rulers who successively built up its fortifications up until its military significance was greatly reduced by the Treaty of the Pyrenees in 1659.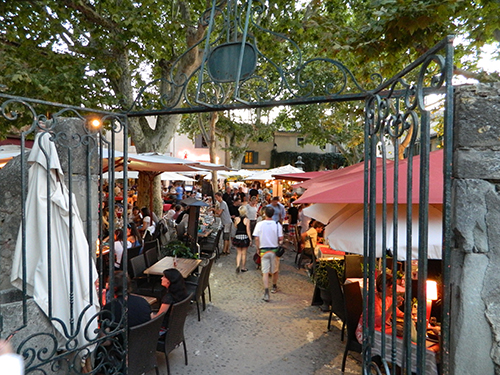 The city is famous for the Cité de Carcassonne, a medieval fortress restored by the theorist and architect Eugène Viollet-le-Duc in 1853 and added to the UNESCO list of World Heritage Sites in 1997. Consequently, Carcassonne greatly profits from tourism but also counts manufacture and wine-making as some of its other key economic sectors.
What to do
Restaurants offering local dish "Cassoulet".
Visit of Castel, museums, etc.
Etc.
Links
Map
Lieudit "La Côte"
15 ter Avenue Belle Colline
47200 Beaupuy
France
+33 09 70 46 80 02
You can contact us be phone between 15:00 and 21:00 (France Time Zone) during week-days (Mon. to Fri.).
If you leave a message we'll call you back as soon as we are available.
Thank you.
webmasterdomaine-de-bellevue.fr
Bergerac Airport (closest) or Bordeaux Airport
Train Station Marmande (closest) or Bordeaux