Bordeaux
Must see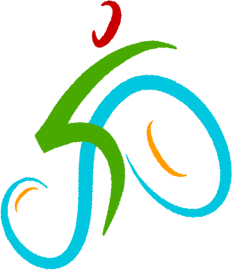 Bordeaux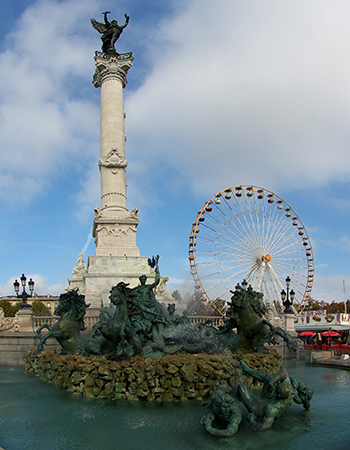 Bordeaux (French pronunciation: ​[bɔʁˈdo]; Gascon: Bordèu; Basque: Bordele) is a port city on the Garonne River in the Gironde department in southwestern France.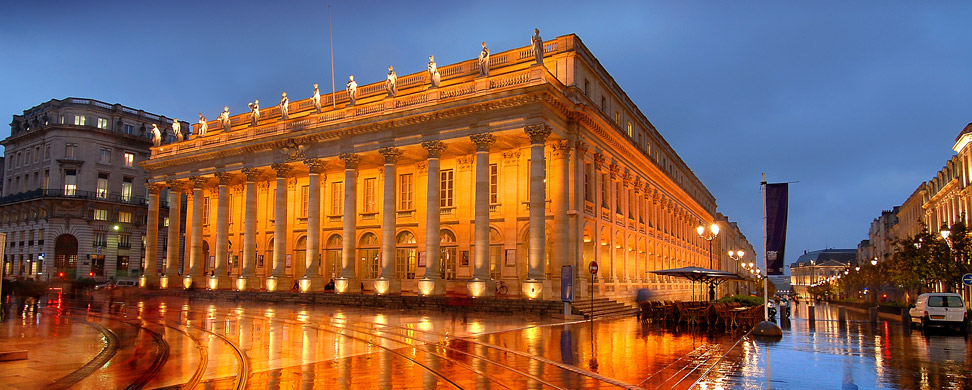 The small municipality (commune) of Bordeaux proper has a population of 239,399 (January 2011), but together with its suburbs and satellite towns Bordeaux forms the 6th-largest metropolitan area in France with a population of 1,140,668 at the January 2011 census. It is the capital of the Aquitaine region, as well as the prefecture of the Gironde department. Its inhabitants are called "Bordelais" (for men) or "Bordelaises" (women). The term "Bordelais" may also refer to the city and its surrounding region.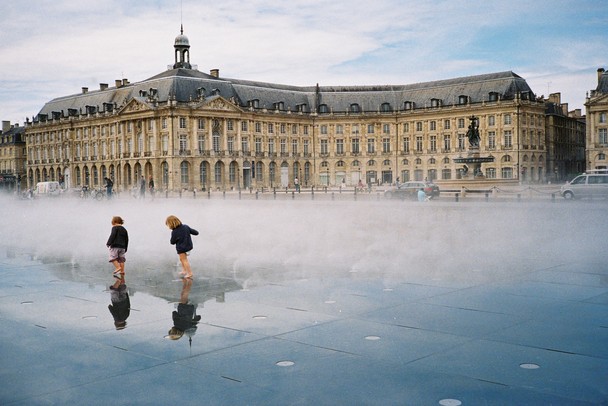 The city's nicknames are "La perle d'Aquitaine" (The Pearl of Aquitaine), and "La Belle Endormie" (Sleeping Beauty) in reference to the old center which had black walls due to pollution. Nowadays, this is not the case. In fact, a part of the city, Le Port de La Lune, was almost completely renovated.
Bordeaux is the world's major wine industry capital. It is home to the world's main wine fair, Vinexpo (fr), while the wine economy in the metro area takes in 14.5 billion euros each year. Bordeaux wine has been produced in the region since the 8th century. The historic part of the city is on the UNESCO World Heritage List as "an outstanding urban and architectural ensemble" of the 18th century.
What to do
Wine tasting.
Restaurants offering delicious local product.
Visit of monuments, museums, etc.
Visit the Old Bordeaux.
Walking along the Garonne river and shopping street.
Etc.
Links
Map